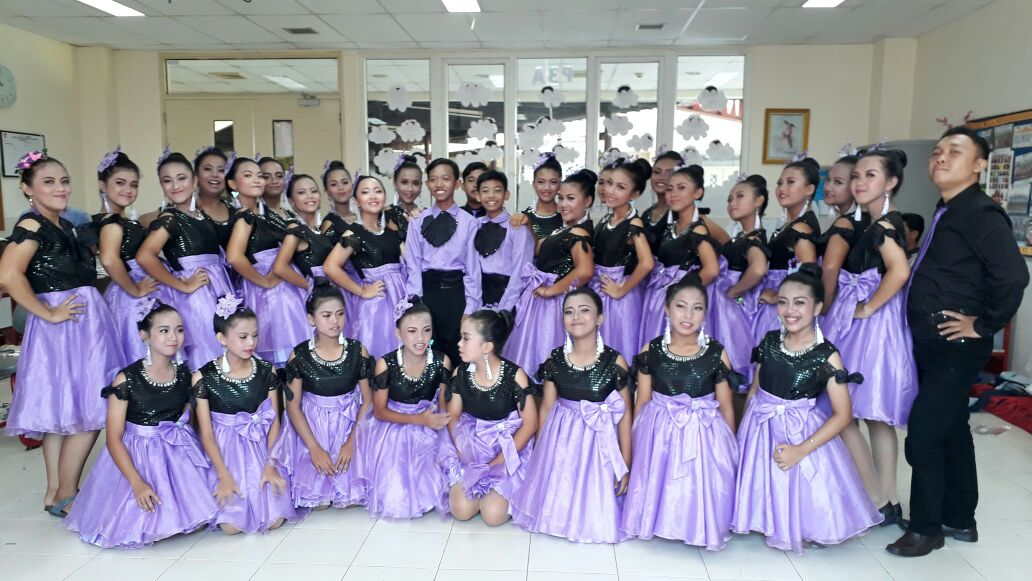 Once again, SMP Kristen has won the International Penabur Choir Festival (IPCF) which was organised by BPK Penabur Jakarta on 7-9 September 2017.
Among all the competitors, the majority were tertiary and high school students in the Folklore category from 3 countries: Indonesia, Malaysia and the Philippines, SMP Kristen 1 Klaten was the only junior school who dared to take the challenge to participate in the competition. Our school got into the top 5 and was awarded 4th position Gold Medal. Meanwhile, in the Junior High School Category, our school was awarded 3rd position Gold Medal.
A total number of 30 students practised hard for 3 months under Yason Kristi, a conductor who has been training school choirs for over ten years. On Sunday, 10 September 2017, our choir also performed in the worship service of GKI Gunung Sahari Jakarta and received a resounding applause from the congregation. We also received financial assistance to cover the cost of our expenses for this mission to Jakarta. May God's name be glorified through the achievements of our school.